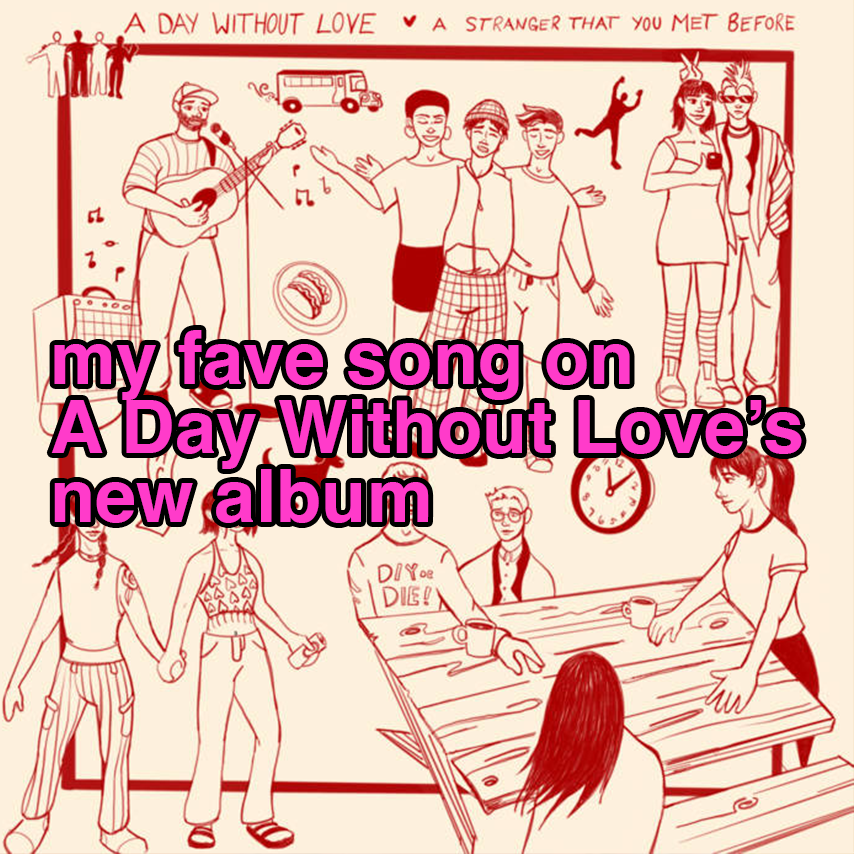 here is my favorite song on A Day Without Love's album 'A Stranger That You Met Before'
"You've got to build your community like you build the Sims!" A Day Without Love's Brian Walker jokes on an interlude of his brand-freakin-new album A Stranger That You Met Before, a collection of songs in the alt rock/emo/folk-punk genre that are all about the joys and struggles of being, as Walker puts it, "DIY or Die" — aka grinding on the road and making the colossal effort to be an independent musician, simply because the process of sacrificing your time, money and health for the purpose of connecting with people through music is totally worth it.
I thought I would blog about my favorite song off the album, which is "How Did We?", a warmly defiant anthem about being in the music game for the long haul, "from basements to streams and in between." The fusion of acoustic guitar, violin, banjo, and tambourine give "How Did We?" a feeling of campfire coziness, and the lyrics synthesize everything that the A Day Without Love project, which has existed for a decade now, is about: that the tradition of independent music, though it may have been deeply confounded by the internet age, is still worth following because it mimics how an ideal society might actually work. DIY as utopian project, people celebrating and supporting each other:
What does it mean to be a scene?
What does it mean to live your dream?
I hope you try and find your tribe
Don't say goodbye, we're in this for life
At the end of the song, Walker's voice rings out in an extended, resonant and beautiful final note. It's a gorgeous moment of contemplation before the caffeinated-Greyhound-bus-ride back half of the album. If you want to believe in the power of art and people, this album is 100% 4 u!