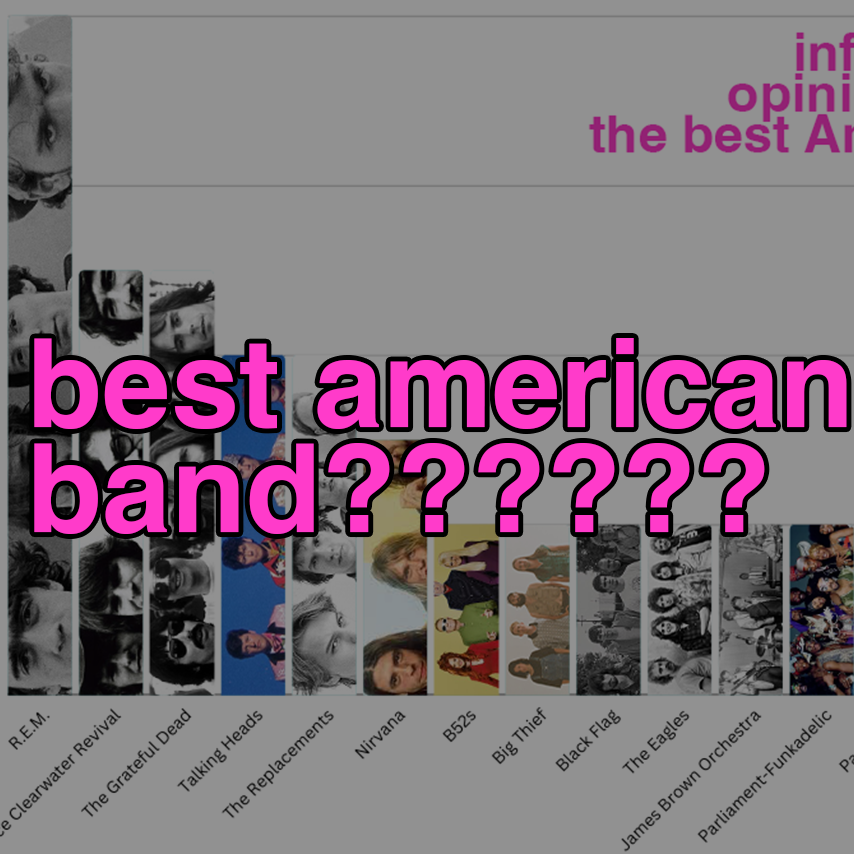 MUSIC DISCOURSE ROUNDUP: which is the best American band??
Back with more carefully quantified music discourse...related to an important (yet ultimately unanswerable) question: Best American Band?
If we were to reduce the criteria to an American band that has composed a song called "We're An American Band" it would be a knock-down drag-out fight between Grand Funk Railroad and Yo La Tengo. But it's not that simple.
My main takeaway from doing so much thinking about "American bands" is that I hope there is a band out there that sees this list and goes "oh we should try to become the best American band ourselves." Like, there's a lot of room for aspirations of "best" currently. It's time to stop saying "aw shucks" and "we're just trying to make music with our friends" and become more like U2 when they put out All That You Can't Leave Behind. Does anyone out there have a competition in them??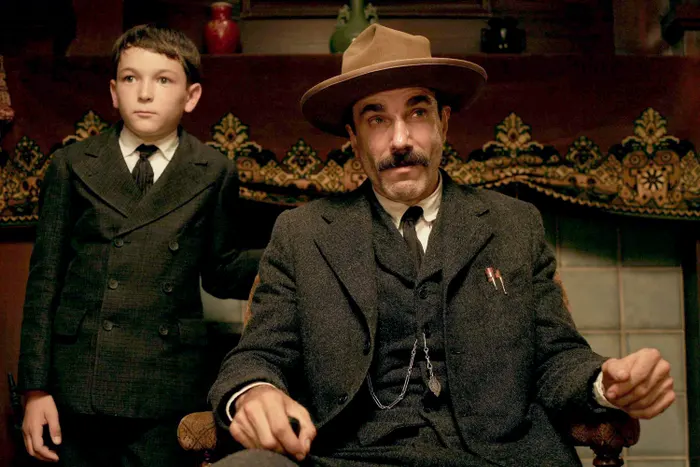 My own vote for best American band is Prince & the Revolution :)
Graph of bands that got more than 1 vote — congratulations to R.E.M., the best American band as voted via democracy!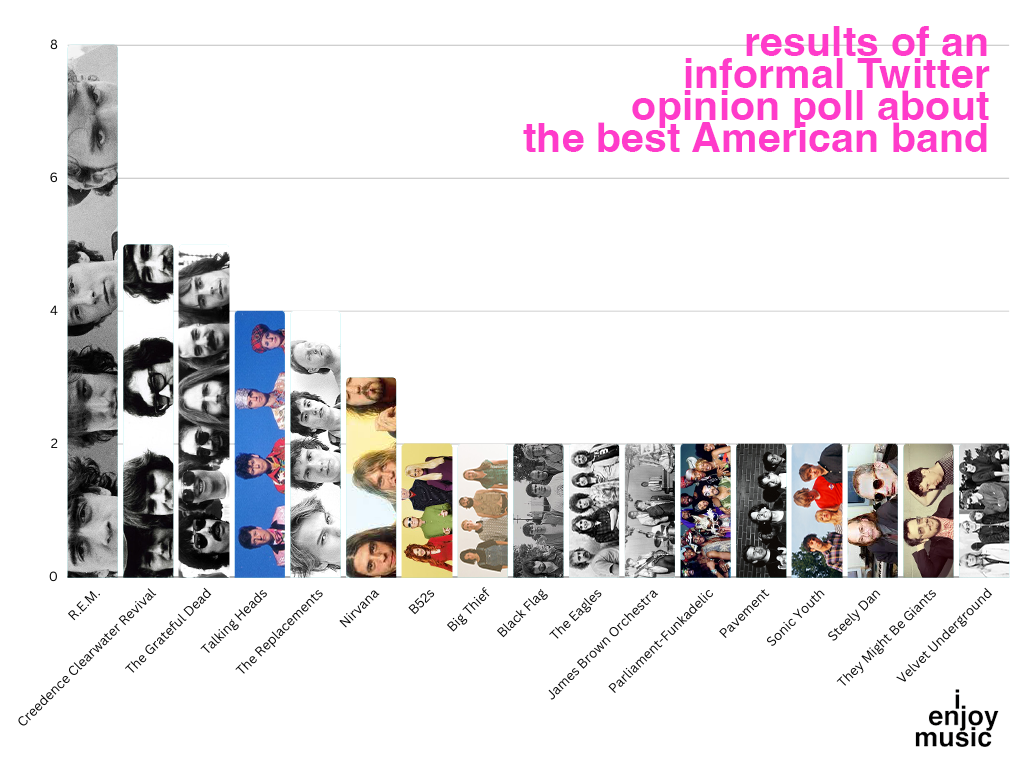 Honorable mentions (bands with one vote)
Aerosmith
Afghan Whigs
Algernon Cadwallader
The Archies
The Band
The Beach Boys
Beastie Boys
Big Star
Blue Oyster Cult
Booker T and the MGs
The Byrds
Deafheaven
Deftones
Dinosaur Jr
Elvis
Ezra Furman and the Boy-Friends
The Feelies
Foo Fighters
Gun Club
Hot 8 Brass Band
The Internet
Jimi Hendrix Experience
Metallica
mewithoutyou "(intentionally annoying answer)"
MGMT
Modest Mouse
The Monkees
Nine Inch Nails
Parliament-Funkadelic
Phish
Pixies
Silkworm
Sonic Youth
Spoon
The Stooges
Tom Petty and the Heartbreakers
Trout Mask Magic Band
The White Stripes
Wilco
Yo La Tengo