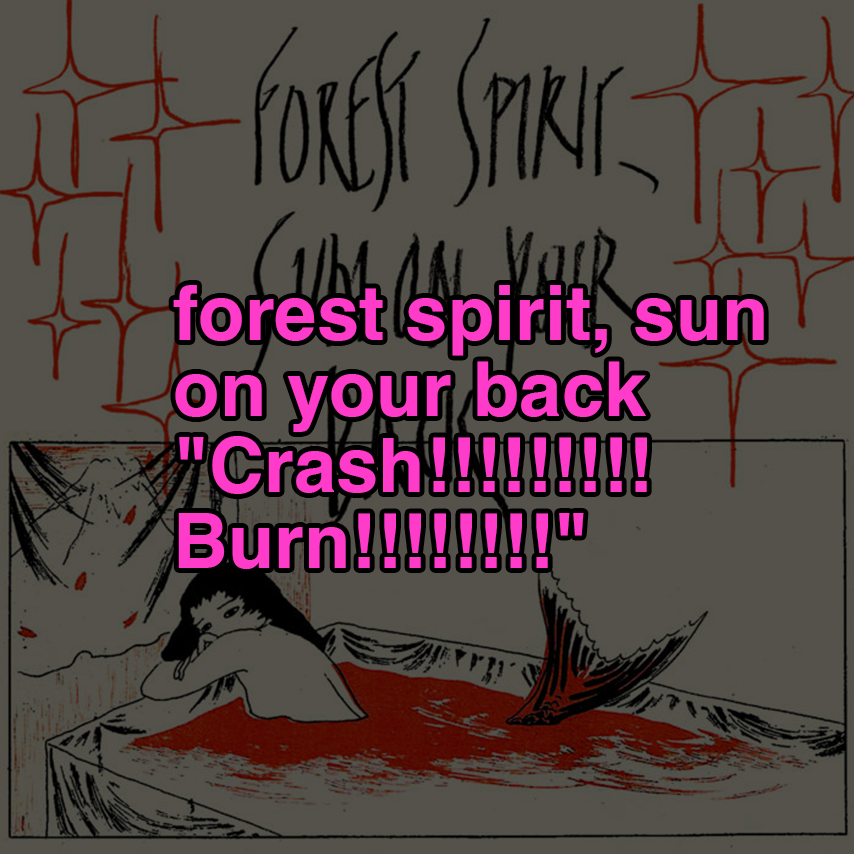 "Crash​!​!​!​!​!​!​!​!​! Burn​!​!​!​!​!​!​!​!" - forest spirit, sun on your back
An Alternative Discord rec ("Don't sleep on this"). In 2023 you will not catch me sleeping on anything. I will be up all night with my eyelids held open with chip clips. "Crash!!!!!!!!! Burn!!!!!!!!" (nine exclamation points for the Crash, eight for the Burn) is great sloppy, crunchy, high-speed, treble-y, noise rock that breaks down into a slower and more pensive coda that reminds me of super early era Death Cab For Cutie. I just bought the album and can't wait to dig in a little more.
---
Molly Mary O'Brien runs I Enjoy Music and tweets here.