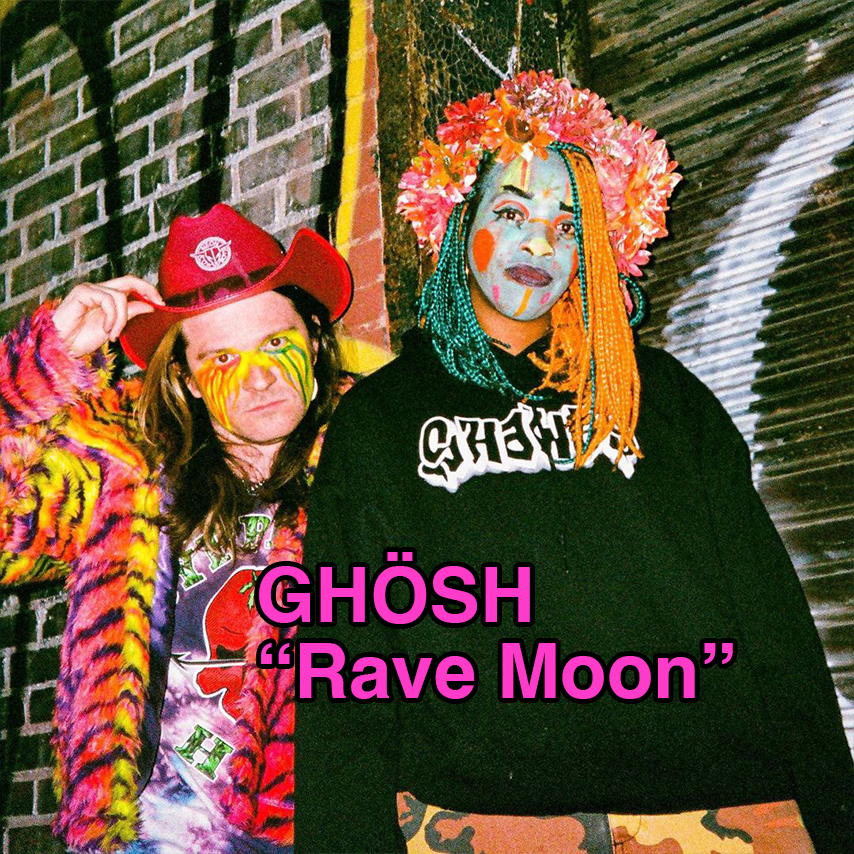 "Rave Moon" - GHÖSH
I have gone zero to 1000 on GHÖSH: a Philadelphia duo bringing the sounds of jungle, nü metal, grime, punk, hip hop, and horrorcore together, blending them into a gnarly smoothie, and serving it up with a sinister smile and a splash of your choice of canned energy drink on top. The BPMs are high, the lyrics are hardcore ("A lady and a demon / A tomboy and a monstress / Kill a cop to watch him rot / Then serve him at a luncheon") and the vibe is perfectly pitched between "early 2000s video game soundtrack" and "your cool friend brought you along to a rave under a weird bridge somewhere."
GHÖSH put out an EP called PRISMASSIVE last month and the cassette features some earlier tracks as bonus singles — I particularly like "Rave Moon", a drum 'n' bass / metal hybrid song that embodies the climbing-up-the-walls, serotonin brain drain of going too hard in party mode. A banger in every sense of the word.
---
Molly Mary O'Brien runs I Enjoy Music and tweets here.