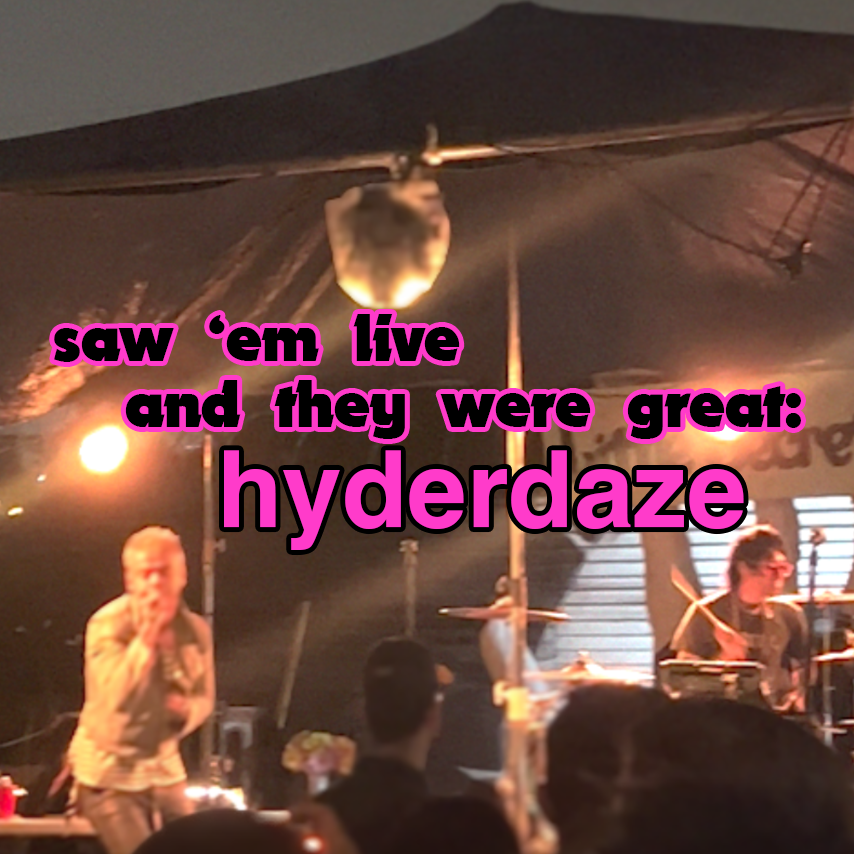 saw 'em live and they were great: hyderdaze
Live drums. I wake up sometimes in the middle of the night, rousing from uneasy dreams and muttering to myself: live drums, live drums, live drums. We live in a digital world. What is real? Have you heard what's happening with the leadership in charge of Open.ai? Do "iPad kids" not know how to read? Sometimes you need someone to bang a gong and get it on. Give a tom tom what for. Smack a snare or two. Listen, I love a drum machine. Love a good 808. All about synthesized percussion. But the real deal? Live drums? It's always going to get me going nuts. "Turn the beat around," I famously once said, "love to hear percussion."
This weekend I went to Little Secret for a show. Little Secret is a venue in L.A. run by my friend Devon that has a haunted/abandoned carnival vibe, but in a fun way, not a scary way. We're talking funky sculptures, fire pits, and a double-decker bus that gives you a bird's eye view of the stage.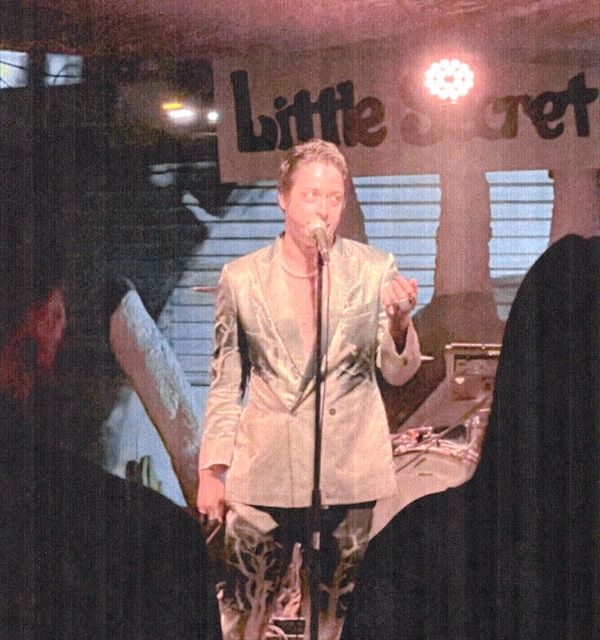 The show was put on by Serge Neborak, whose fashion line Drink More Water has been making a splash in NYC — pun NOT INTENDED! I wrote that without thinking!! If I remember correctly, I met Serge outside the East Village bar Old Flings during a We Take Manhattan party earlier this year that was being snapped by the literal Cobrasnake. And when Serge asked if my husband Chris and I wanted to "host" at this Little Secret shindig, which promised to bring some New York energy to ol' Los Angeles, the answer was of course "yes." I'm just a dork with a blog and a dream, but I will take any opportunity to participate in nightlife if asked. Parties are life. A healthy society parties.
Anyway, the Drink More Water-curated show was awesome, and a real standout for me was the band hyderdaze: a two-person, bicoastal operation with Sarosh Qadri up front and Bryan Anthony on drums. Live drums, baby. As soon as hyderdaze took the stage, I thought they had something special going on. The music was She Wants Revenge meets early LCD Soundsystem meets a touch of happy hardcore — fast and irreverent dance-punk tunes with seedy synths and repeated choruses that dug tunnels into one's brain ("do it to ya / do it to ya / they didn't wanna do it to ya"; "I'm in L.A., L.A., L.A. / I'm in L.A., L.A., L.A."). They were also excellent live performers, hitting us with a "Los Angeles how you feelin????" stage banter that seemed poised for festival stages. And the live drums were simply bangin'.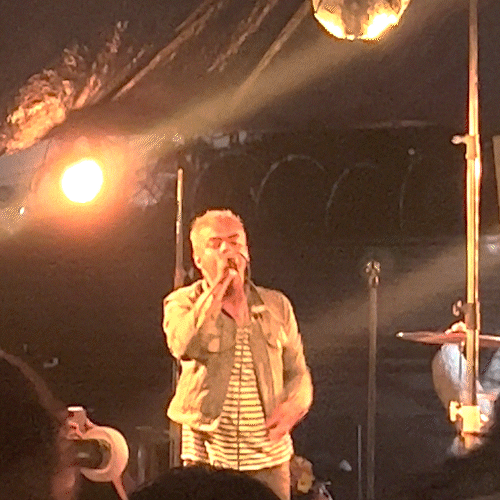 hyderdaze are fresh — three singles out all just from this year, and an EP on the way called No Life To Live that I managed to snag a CD copy of after their set.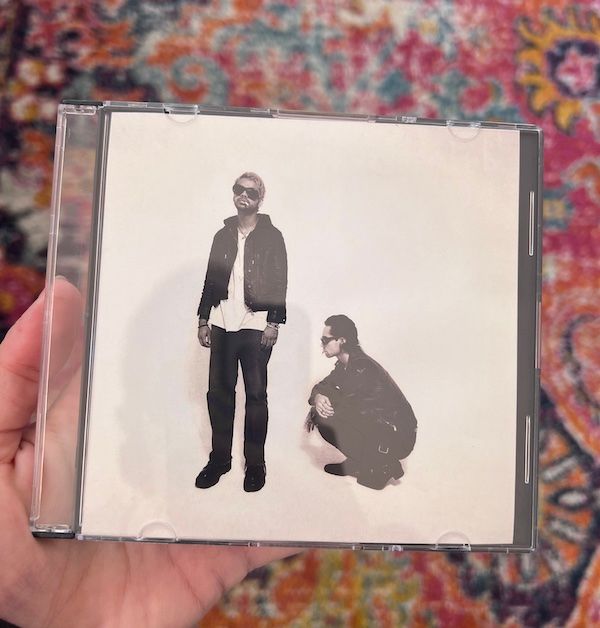 I am currently listening to it on my Discman, feeling like Miss Modern Age with the damn Strokes demo that she got on the freebie table at InStyle magazine. If I heard correctly, this was also hyderdaze's second show ever?? Could have fooled me. I await their EP release eagerly.
Check out hyderdaze's link aggregation site right here.