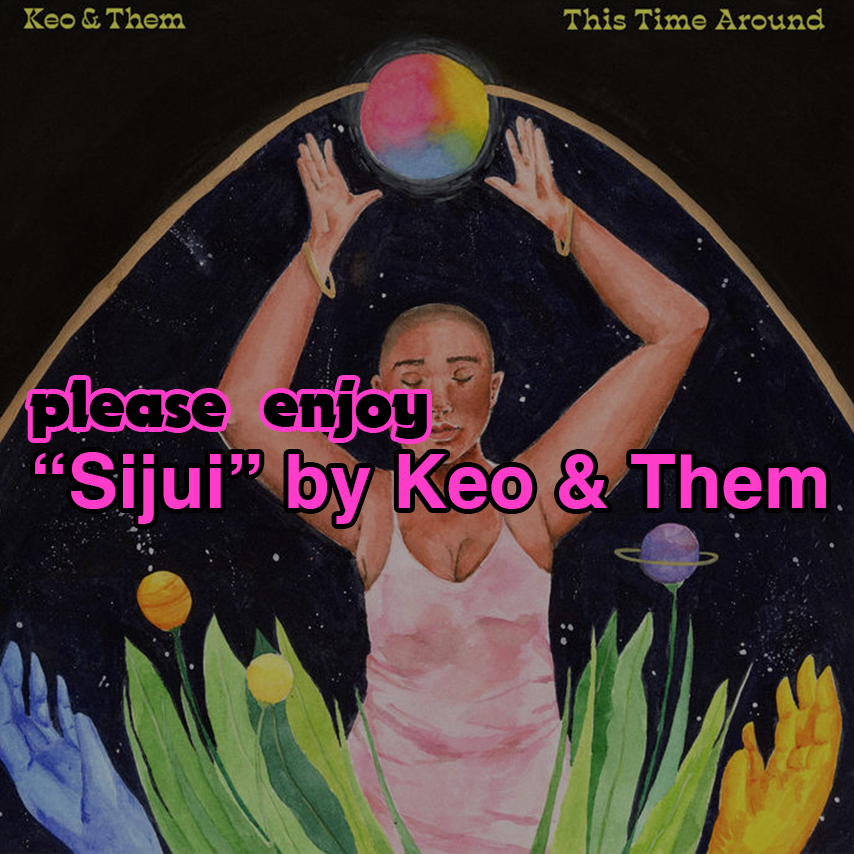 please enjoy: "Sijui," my favorite song off Keo & Them's new EP
It might still feel summery in Los Angeles, but as the sun dips below the horizon earlier and earlier, I have fallen into my usual autumnal patterns: trying to calm down, recenter, rediscover some routines, stay hydrated, get some more sleep, blah blah blah. If I could chart my seasonal patterns, I'd say Virgo season is when I delve into back-to-school, new-pencil-hoarding mania that ends up burning out quickly; Scorpio season is when I come into my full introspective powers and start sitting quietly and 'taking stock' of things.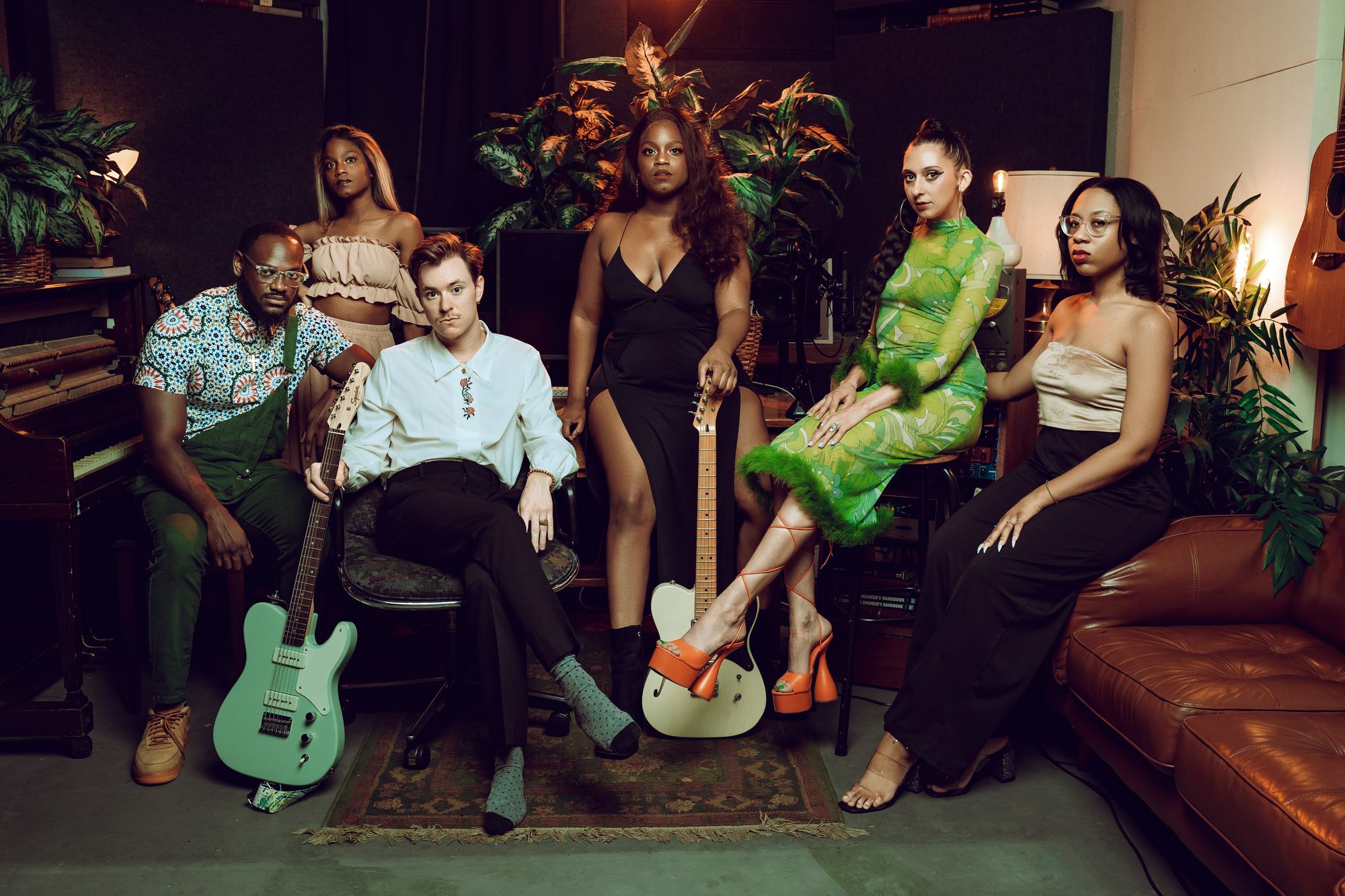 A recent EP sent in thru the ol' I Enjoy Music mailbag has proven to be the perfect accompaniment to this more reflective mode: This Time Around, a seven-song collection by Keo & Them, a group out of Wichita, Kansas. Keo is the band leader and holds everything down with a calm, elegant vocal + guitar presence; the "& Them" portion of the band (which includes Nathan Harrison on guitar, Cece Raheb on bass, and Dexter McCoy on drums) fills out the sound with a grounded but lively blend of neo-soul, R&B, jazz, and pop elements. This Time Around is a project best paired with a hot cup of your caffeinated beverage of choice — I know some of you are year-round iced coffee fiends but pls, embrace the steam just once — a comfy seat, and a nice view.
"Sijui" opens the EP. It paints a wistful portrait of a definitive end to a relationship ("Oh, take me home / Don't call my phone anymore / Leave me alone / Chances are gone"), but the emotions exist beyond the initial stages of rage and acute pain. It's a more subdued kind of grief. The older I get, the more interested I am in this type of expression in music — complex depictions of complex feelings, less focused on catharsis than on contemplation. I also love the way the percussion builds into a densely filigreed web of snares, and the way Keo's voice matches, then strays from, the guitar line in the chorus. A wonderfully subtle and special tune!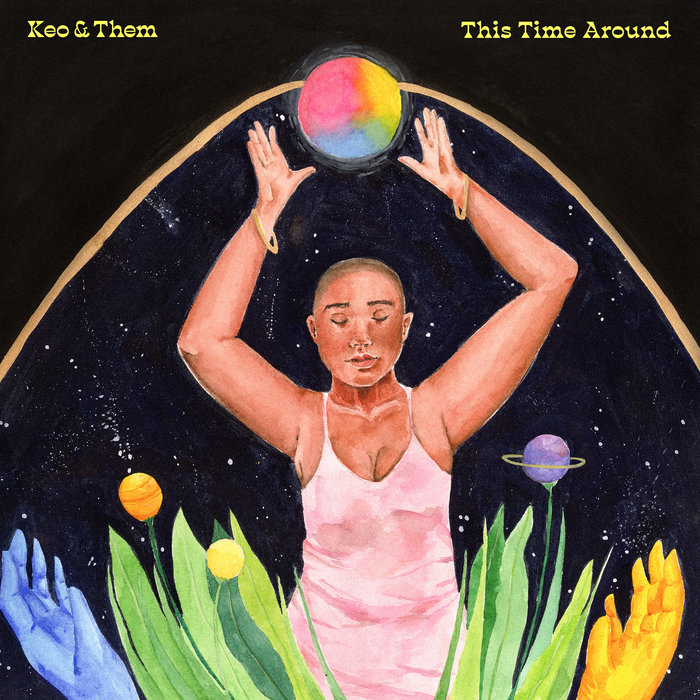 Check out Keo & Them via their website, or on Bandcamp, or on Instagram.