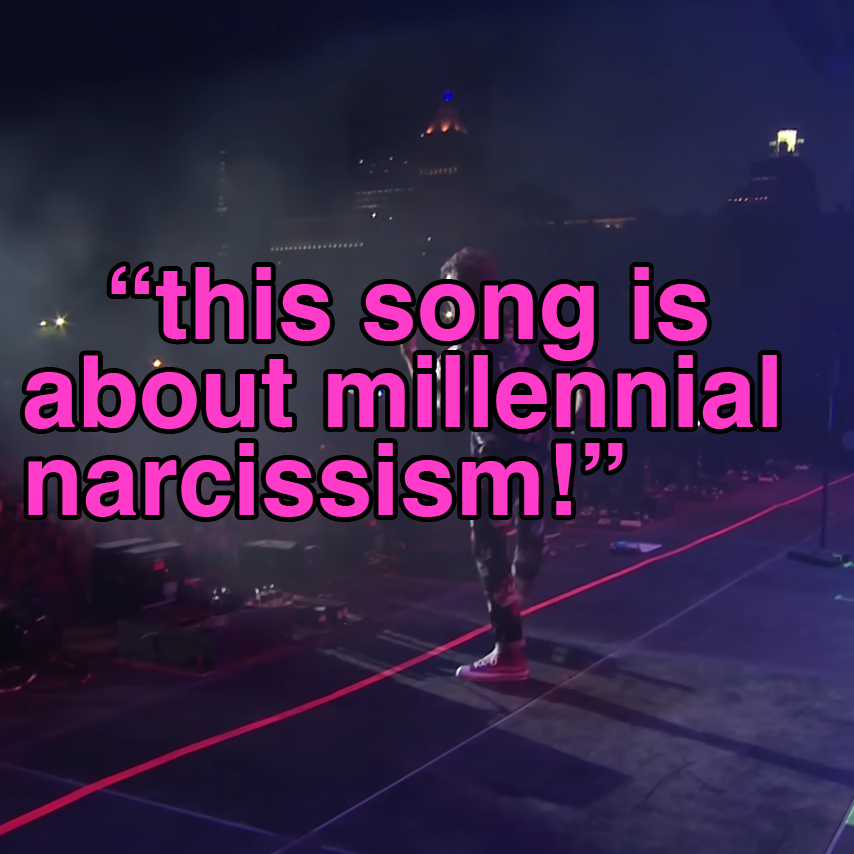 music enjoyer moment: the chainsmokers at lollapalooza
I don't believe in guilty pleasures in general, but as the exception proves the rule, there is one pleasure in my life that I would categorize as guilty: listening to The Chainsmokers live sets on YouTube.
I know, I know. "The Chainsmokers" is shorthand for a certain kind of derpy frat EDM that any electronic music fan with a modicum of self-respect would want to avoid. After all, they threw a big party in the Hamptons during peak Covid and shared the bill with the CEO of Goldman Sachs. Every year they don't get booked for Coachella, someone on the Coachella subreddit posts a "NO CHAINSMOKERS UPVOTE PARTAAAYYY." Their first big single, 2004's "#Selfie", was such an irritating banger that they started introducing it at their live shows by asking the audience to flip them off.
I'm not going to sit here, hat in hand, and ask you to listen to Chainsmokers sets. That's too big of a request for anyone to fulfill. But all I'll say in my defense is that their live sets are truly where the 'Smokers shine. The insipid quality of their radio singles fades away — or rather, it gets buried under an avalanche of the stupidest-sounding electro blats you could imagine. It's Big Dumb Music and it's perfect for running, cleaning your house, or otherwise beating the remainder of your brain cells into submission with some good old fashioned idiotic bass. I might be a little bit of a contrarian but at a time when the coolest thing you can do is wear a pair of microscopic sunglasses and hit the technoklub, sometimes you just need to sand the ol' cortex down with something simple, loud and dippy.
My music enjoyer moment is specifically 16:09 from The Chainsmokers' 2019 Lollapalooza set, between verses of their awful song "Paris." Singer Drew Taggart, resplendent in a printed two-piece ensemble —which on closer inspection is patterned with disembodied hands holding razor blades — points to the sky. "This is a song about millennial narcissism!" he yells, then jabs his fist up in mock triumph, kind of the way you would if you just bowled a gutter ball. When I heard this, I lost my mind. THIS SONG IS ABOUT MILLENNIAL NARCISSISM. The call hasn't come from this inside the house since the Scream scene where Drew Barrymore bites it. It's also always funny for an artist to say what a song is about, as if they have any sway at all over the way people hear music.
Taggart's proclamation completely bombed. No one at Lollapalooza was going to hear This song is about millennial narcissism! and respond by going WOOOOOOOOO! But it doesn't matter at all. When the next big drop hits, complete with *live drums*, all is forgiven and forgotten and the people keep dancing on. Millennial narcissism, my ass — it's all about millennial amnesia.