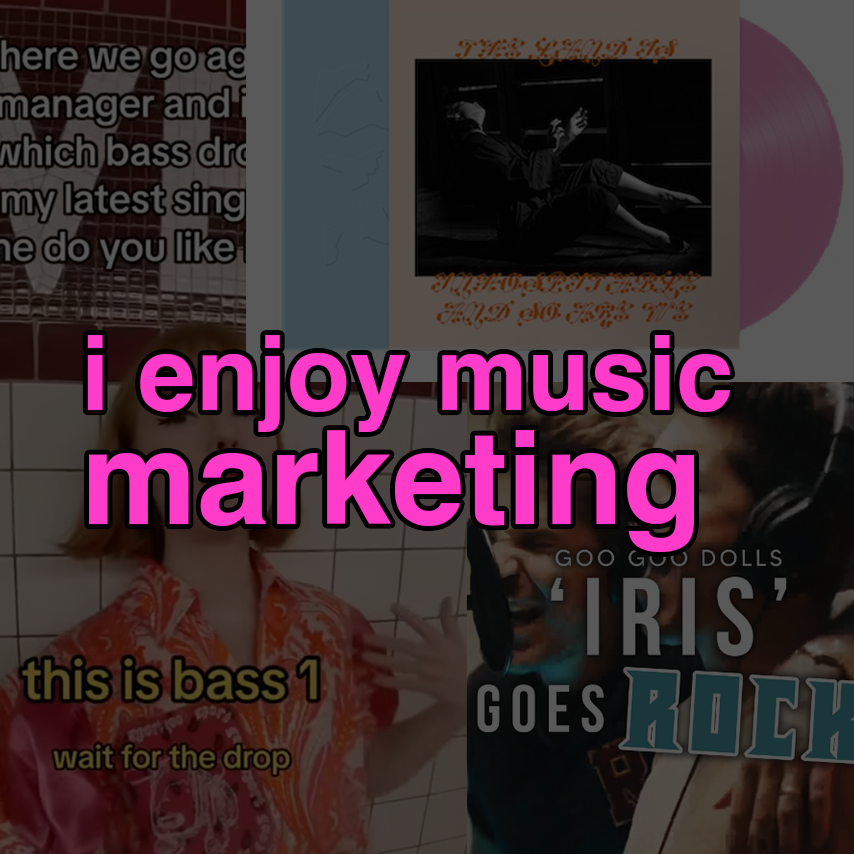 Gonna Make You Notice: Mitski, madelline, Our Last Night
Have you seen how much music is out there? Man, the mind reels. And though there's a large internet out there where you can unleash your music, being able to make it stand out is a tall order indeed. Here at I Enjoy Music, I take a keen interest in the ways that people market their music. There are a million ways to do it, and I honestly don't judge artists for any tactic that they want to try. We're living at a time when independent artists often have to be their own marketing director, PR, street team, graphic designer, photographer, videographer...meanwhile independent labels are trying to figure out the same things with limited resources...and somewhere, high above in a secret mountain lair, someone is putting Josie & The Pussycast-style subliminal messages in the new Ice Spice feature which will get us to buy a brand new kind of lemon-lime soda.
Anyway, this type of blog post will be a roundup of some ways I have noticed people putting their music out there. Some will be good, some will be clever, some will be strange or even off-putting. But it's all music, baby. I took the title from the Pretenders song "Brass In Pocket," a song about wanting to have some of your attention, which is the freakin' raison d'être of marketing in the first place. Also, are you trying to market your music in some interesting way? Email me at ienjoymusicblog@gmail.com and let me seeeeeeeee.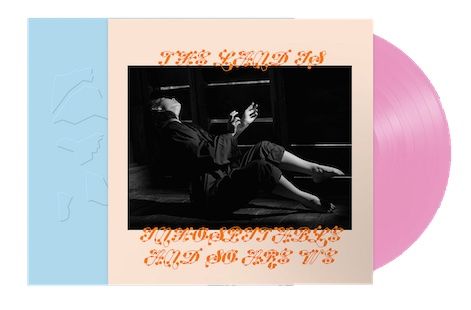 The Bandcamp description of the vinyl version of Mitski's upcoming album
Like many Mitski lovers, I was psyched to hear the news that she has a new album The Land Is Inhospitable and So Are We, coming out in September. So I visited her Bandcamp page and came across this description of what you get when you purchase the "Limited Edition Pink Aster Vinyl w/ Blue Die-Cut Slipcase":
"Exclusive pink aster vinyl record with die cut and embossed slip case in blue. The blue slipcase is what makes this package special, nine embossed shards are raised to the touch. Die cut shapes reveal a partial image of the primary album photograph by Ebru Yildiz (and will offer other views when you pull the record out of the slip). The back of this slipcover features a beautiful typographic lyric excerpt printed in hot orange ink, and as a nice surprise, the inside of the slip is printed with a hot orange flood of color."
Mega props to Mitski's label for providing the most detailed imagery of what will happen when you purchase this piece of physical media. Color, shapes, textures: all of it is covered. "Hot orange flood of color" — so evocative. This is an unalloyed copywriting W. I think this copy will move a lot of product. You understand what you are getting, when you order this piece of material. I also didn't know if "pink aster vinyl" was a thing already. Pink aster is a beautiful flower:
Madelline asking people to help her choose a bass drop
Ok this is a fun one. I found pop singer Madelline on TikTok through her turbo sleaze collaboration with aldrch called "TM2TB" (which stands for "Take Me 2 The Bank") and dig what she has released so far. "dopamine" in particular sounds like a slice out of the cheeky and cute pop music pie from the early 00s: Annie, revival-era Kylie Minogue, etc.
Anyway, Madelline is putting out a new song called "i'm only here for the beat" on August 9th and has been promoting it on social media in a fascinating way that I assume will only get more popular as a hype tactic over time — she asks her listeners to help her pick a bass drop! Choose your own pop adventure!
While it's certainly possible Madelline has already chosen a beat long ago and finalized the song — it's out in less than a week! — I appreciate the opening up of interactivity, especially as it relates to such an important part of the song...the beat...which she is only here for, after all. I love this strategy and think it will pay off handsomely. I of course vote for both beats. Switch 'em up from one chorus to another. Always keep them guessing!!
Our Last Night's "rock" cover of Goo Goo Dolls "Iris"
I had gone 33 years of my life without knowing who the band Our Last Night, but after finding out who they were via some digital drama (they're currently on tour with Falling In Reverse, whose lead singer just got kicked off TikTok for being transphobic) I knew I needed to blog about their whole thing.
Our Last Night have been a rock band since 2004. They're a brother band and both brothers trade off on vocals. Their most recent venture, other than an original song called "My Collapse," is a cover of the Goo Goo Dolls' song "Iris," which was originally written for the 1998 Meg Ryan film City of Angels (never seen it, but the soundtrack is chock full of slappers.) Now, this is the thumbnail for the teaser Reel they have posted of the song on Instagram: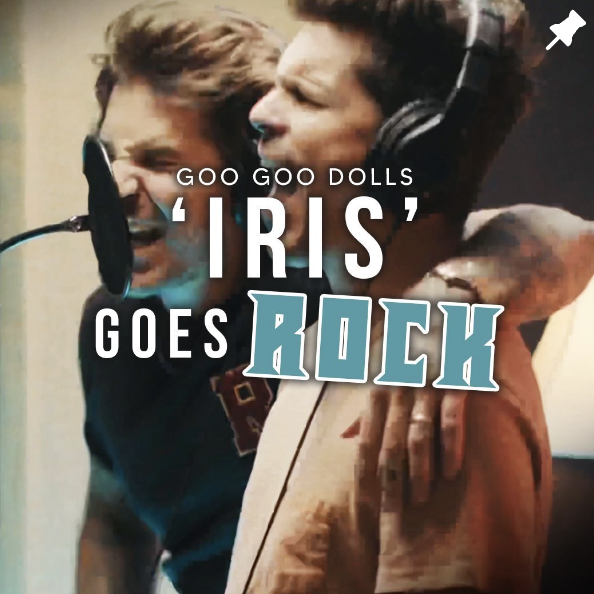 "Goo Goo Dolls 'Iris' Goes ROCK." Now, I was under the impression that "Iris" was already a rock song. It features guitars and drums, in a rockin' power ballad format. The Our Last Night version has a slightly more pop-punk guitar tone, louder kick drums, and they do sometimes scream the chorus rather than sing it.  Otherwise the songs' compositions are nearly identical. Our Last Night even kept the soaring strings — not a very "rock" element to hold onto when you're trying to rockify the rock song.
The strangest part of the marketing this song is this video, in which one of the band's singers addresses the camera while standing on the side of the stage while the band plays a show. Breathing hard from his apparent mid-concert exertions, he asks, "Have you ever wondered what it's like what an entire arena would sound like singing our cover of "Iris"? Let's find out right now." The camera swings to a view of the audience, dutifully singing: Well I don't want the world to see me, 'cause I don't think that they'd understand. It sounds like...well, it sounds like a group of people singing the song "Iris" by the Goo Goo Dolls.
I'm sure the experience of a bunch of people singing at your concert to you is electrifying, but there's something just a little odd about trying to squeeze this experience into the category of "band gets emotional when they realize the audience knows their song by heart" when the song is just a cover, and not a very interesting one either. The best example of that type of video is probably the Mumford and Sons one where everyone starts singing "The Cave and the main Mumford is mightily moved. There's a more recent one with Nigerian singer Rema, too. You can't co-opt this shit, man. Not from the GOOGS.