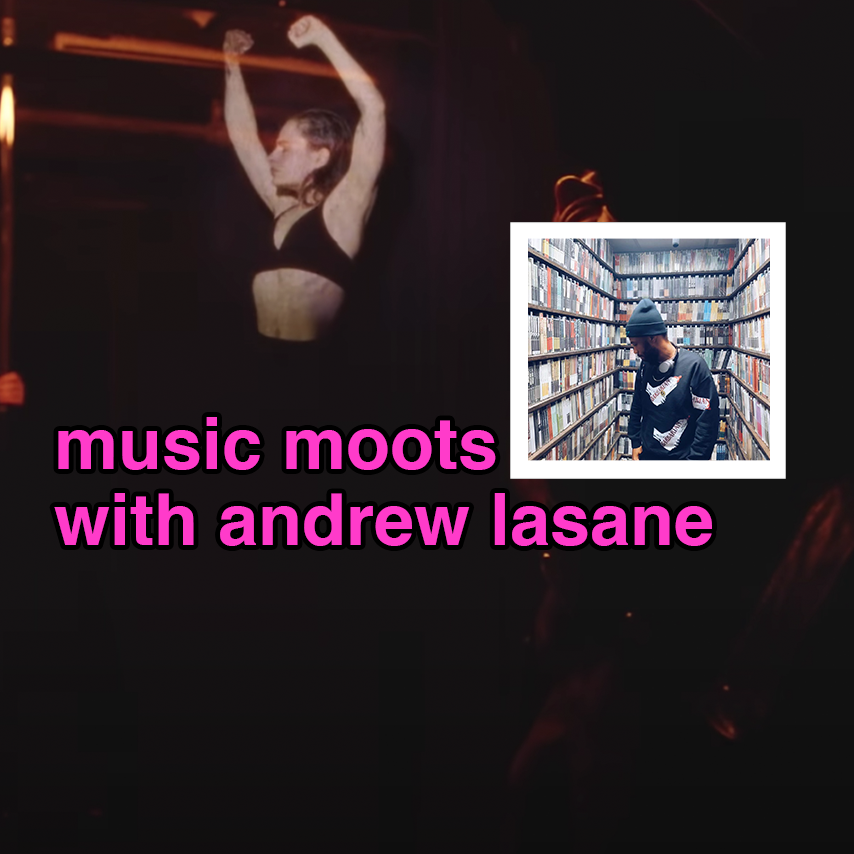 Music Moots™ with Andrew LaSane: "True love" - Christine and the Queens feat. 070 Shake
Yo, I'm porting over my newsletter's renowned content series MUSIC MOOTS™ to this-here blog. For those who don't know, this is when I ask someone I know either IRL or URL to recommend me a song to listen to that they've been digging lately, and then I listen to it and write about my reaction to it.
Andrew LaSane and I went to college together, and our friendship was truly forged in fire when we worked at a summer pre-college program where high school students could get a taste of the collegiate lifestyle. You can imagine the mental and emotional strength required to wrangle a gaggle of fresh-faced young people who have never experienced "dorm life" or a dining hall with unlimited cereal before.
Andrew has written for sites like Complex and Insider, and designs custom shoes and clothing inspired by movies. Often scary movies. Often movies that are way too scary for me to handle.
He also guested on And Introducing to talk about Lil Wayne in what I think was a legendary episode, and last I checked, he has a VHS movie collection to die for. Now he has recommended me a song: "True love" by Christine and the Queens featuring 070 Shake.
Ah...I am experiencing the unearthing of my somewhat-dormant love for early-to-mid-2010s indie R&B…like a coffin lifted back out of a grave. I used to be even more in my feelings than I currently am, if you can believe that, and there was a time when you could most likely find me skulking around Manhattan after work on some emotional walk, listening to Overgrown by James Blake or Frank Ocean's Channel Orange. Now I'm on a several-year kick of loud, fast, obnoxious music, but I can foresee an impending lifestyle where I can calm down and listen to some ballads again.
Is "True love" a ballad? I think it is. America's dirty secret is that we love ballads more than party songs, and the history of American music is the history of a handful of big soppy romantic tunes that saturate our consciousness until we simply can't stand them a second longer. (Titanic was a movie, but it was also just a really long music video for "My Heart Will Go On.") "True love" to me feels like what something like "Take My Breath Away" would sound like with 2023 values: nakedly love-oriented lyrics ("I need you to love me"), but with a glitchy, minimalist sound, and much more value placed on the subtlety of the vocals over the booming bass, as opposed to a full-strength spray of corny earnestness.
And 070 Shake's presence on the bridge is so interesting to me — maybe my judgment is tinted by watching the livestream of 070 Shake's Coachella mainstage performance, in which she appeared at times to maybe want to drop through a trap door in the floor and do the performance in a cave rather than under the blazing desert sun in front of a bunch of people waiting for BLACKPINK — but there is something undeniably introverted about the way 070's vocals sound. Auto-Tuned to high heaven, blurted out as if under duress. It's a fascinating counterpoint to the expansiveness of Chris's vocal performance. Massive tune, Andrew, thanks for the rec ☺️🙏