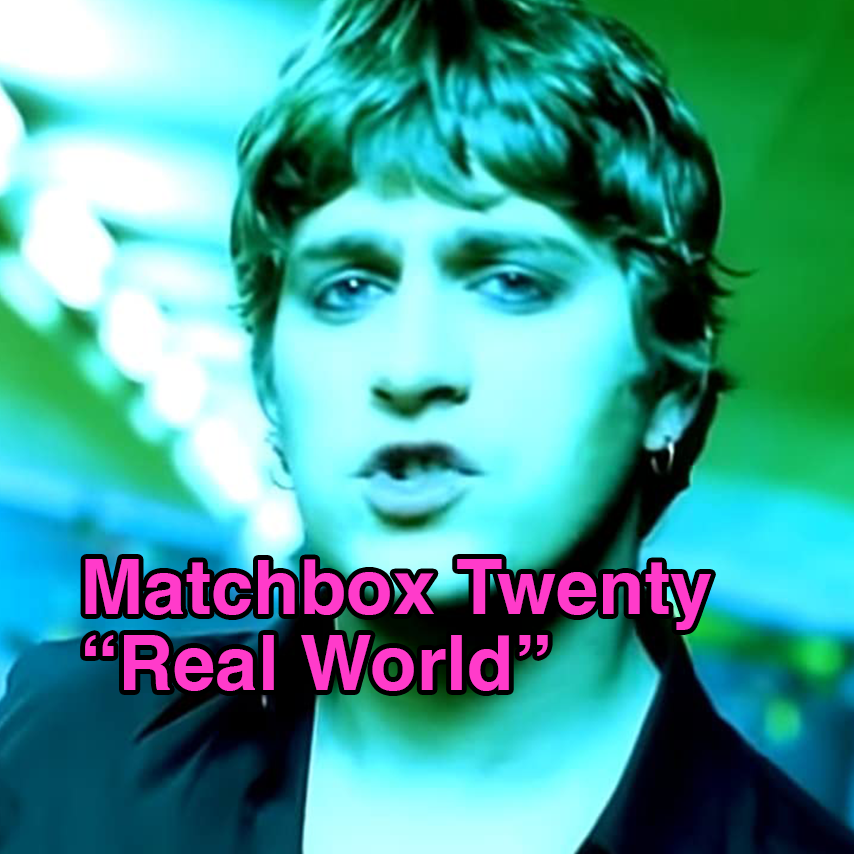 "Real World" - Matchbox Twenty
I heard this song at a rooftop bar in Brooklyn Bridge Park yesterday. It was absolutely perfect weather, and everywhere there were young women donning fresh Eras Tour merch and moms struggling to maneuver strollers around big metal umbrellas. The tunes played at the joint were not super interesting to me, until they played "Real World" by Matchbox Twenty.
I was wee in the 90s, awash in regular ol' rock and roll. Marinating in the post-grunge pop-alt-rock moment. By the time I was a conscious music listener, Matchbox Twenty were so ingrained on the charts and radio that I had no question of who they were, how they got there, or even what their "deal" was. They had no narrative to me but they seemed like the most popular band in the world. Now I look at their Wikipedia page and I think: holy cow. They formed in 1995 and in 1996 they released an album that eventually shipped 12 million copies. That's absolutely crazy. Rob Thomas recorded the vocals for "Smooth" before Matchbox Twenty's second album even came out. That's also crazy. Did you know Rob Thomas spent two months in county jail for stealing a Camaro when he was 17?
"Real World" isn't even my favorite MB20 song — that would probably be "3am" just on principle — but I was living for it when I heard it. I wish the real world would just stop hassling me — what a great evolution of the slacker mindset. The real world...it won't stop hassling me, man! It's not my fault! It's funny to hear this type of music and understand it as "'90s music" because it sounds kind of timeless to me now. It's got the particular shiny compressed-ness of a '90s record, but the song itself also sounds like '60s folk rock, or '80s college rock.
I wonder what it's like to be a superhero — lyrics portending the superhero song boom ("Kryptonite" by 3 Doors Down; "Superman (It's Not Easy") by Five for Fighting), which I guess was portending the superhero movie boom. Now all movies are superhero movies, of course. You never hear someone sing about what it'd be like to be Spider-Man though. Everyone's obsessed with Superman, I guess because his powers are the most epic, but I'm over here wondering what it'd be like to be a friendly neighborhood guy with great reflexes and the ability to squirt webs. If I go crazy then will you still call me Spider-Man? Maybe the actual Spider-Man theme song goes so hard, it's difficult to iterate further on it ¯\_(ツ)_/¯
---
Molly Mary O'Brien runs I Enjoy Music and tweets here.