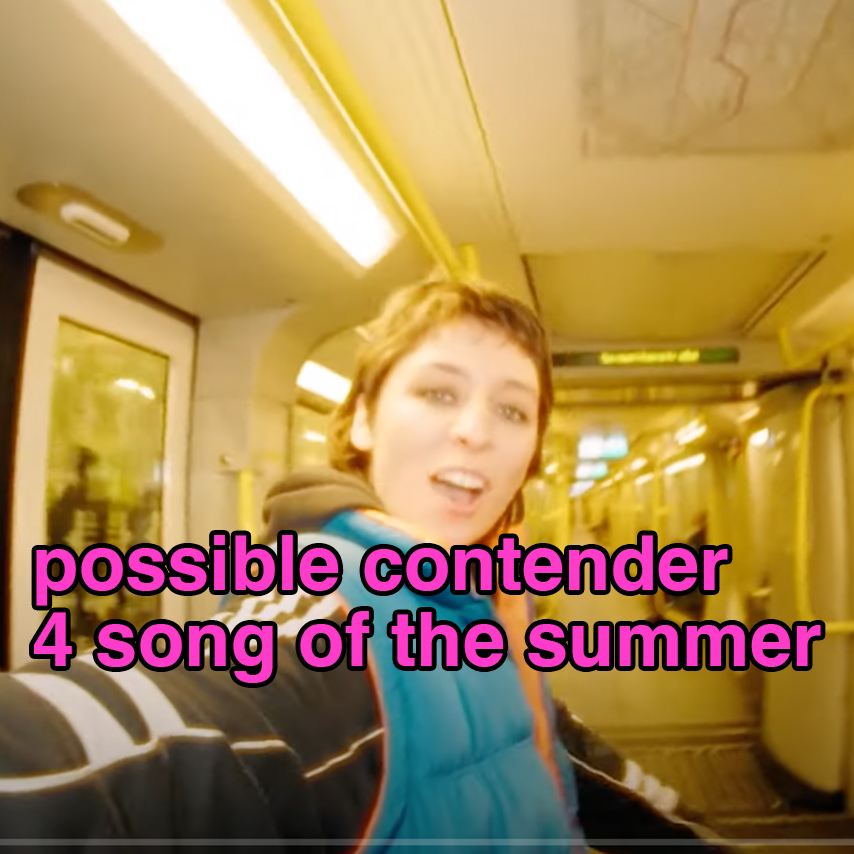 "Schreien!" (Turbo Remix) - Paula Carolina, Marti Fischer
Call me old-fashioned but I love trying to pick out songs of the summer just to be cheeky. Last year, realistically, it was "Girls" by the Dare even though I don't think that song came out 'til August. This year my first pick was "Cha Cha Cha" by Käärijä, the Finnish contender and almost-winner of Eurovision 2023, a party anthem that serves as a sort of shadow-self to "Escape (The Piña Colada Song)." But I have another European techno contender in the form of the 'turbo remix' to "Schreien!" by Paula Carolina.
This song came to me via TikTok. My TikTok FYP shows me plenty of techno-related content, including snippets of live sets in the yellow-tiled room of HÖR and advice on how to get into elite Berlin clubs, and a few weeks ago I started hearing the sing-song verses to "Schreien" ("Scream") over and over: "Haben Sie ein bisschen Kleingeld für ′nen Sechserträger Pepsi Light?" (Do you have any change for a six-pack of Pepsi Light?); "Was machst du, was machst du, was machst du? Ich mach Webdesign" (What do you do? I do web design"). Elsewhere there are other references to Berlin party culture (mullets, the peppermint schnapps known as Berliner Luft) and it all goes down over a pulsating synth that opens up into a soaring, surprisingly beautiful trance-y chorus.
I don't know much about Paula Carolina — her other songs, including the original "Schreien," are new wave / rock / indie pop, and certainly not as hyper as the turbo remix, but I support this particular veer into techno to capture the heart of the high-BPM social media landscape. An interview with her that I e-translated from German reveals she is 23 years old, she grew up admiring Norah Jones, and her piano is named Olaf. Anyway, crack a Pepsi Light (Diet Pepsi, I guess, if you have to be practical about it) and give the "Schreien" remix a spin when the barbecue starts to turn into more of a dance party and see what happens. I know I will!
---
Molly Mary O'Brien runs I Enjoy Music and tweets here.