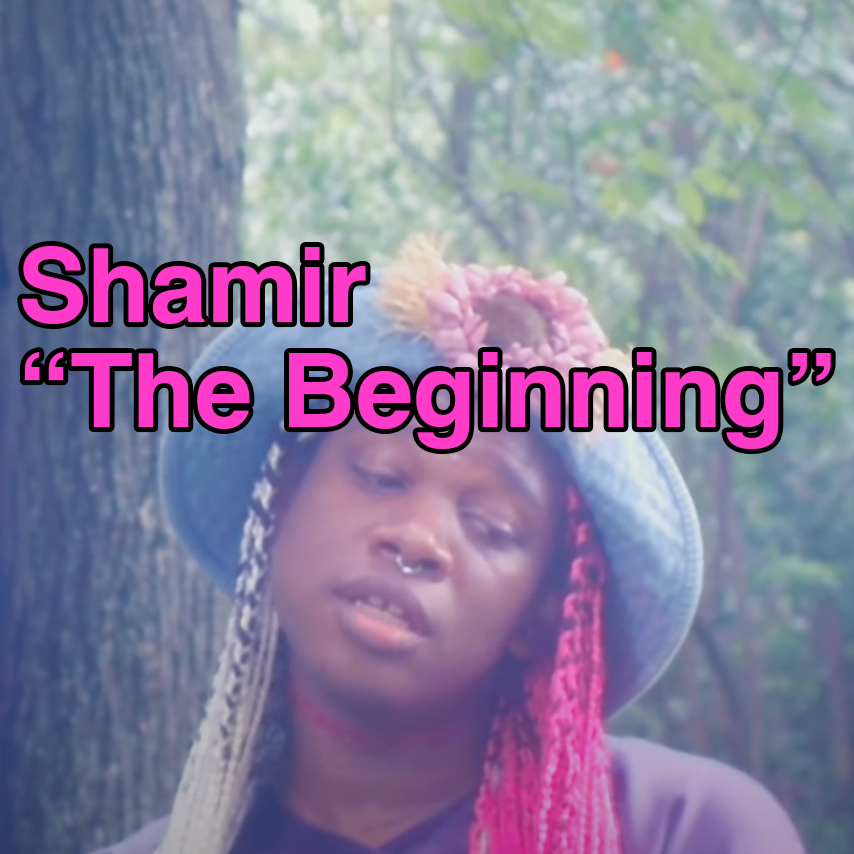 Shamir "The Beginning"
I wrote for the AntiArt substack a while ago about my obsession with CVS Bangers — you know, shiny pop-rock tunes of the late 1990s and early 2000s that sound right at home whether wafting through the Allergy & Pain Relief pharmacy aisle or running behind the closing credits of romantic comedies — and the return of their vibes to the indie pop airwaves. Caroline Polachek and MUNA have dabbled in the CVS Banger lifestyle with songs like "Blood And Butter" and "Silk Chiffon"; another good recent example is The Life's "Grace" (which also has a killer bloghouse-y remix that I might actually like better than the original, but whatever).
After several miserable years of minor key minimalism, I am so ready to lighten up and lean on that specific kind of gleaming electric guitar tone that transports me to a simpler time...a time when all you needed to worry about in life was getting your parents to get you your own phone line.
Shamir's "The Beginning" is just so deliciously CVS Bangercore that I don't even know what to do with myself. With sunny chords, a neatly tied bow of a chorus ("We're so caught up on having a happy ending / We forgot the beginning"), gorgeous vocals, and judicious touches of DJ-scratching, it recalls an incredible laundry list of turn-of-the-millennium references: a little Meredith Brooks, a little Third Eye Blind, with whiffs of Indigo Girls, Avril Lavigne...Sugar Ray?? It's fantastic. I am now officially locked in for Shamir's upcoming album Homo Anxietatem, which will be out on August 18th.