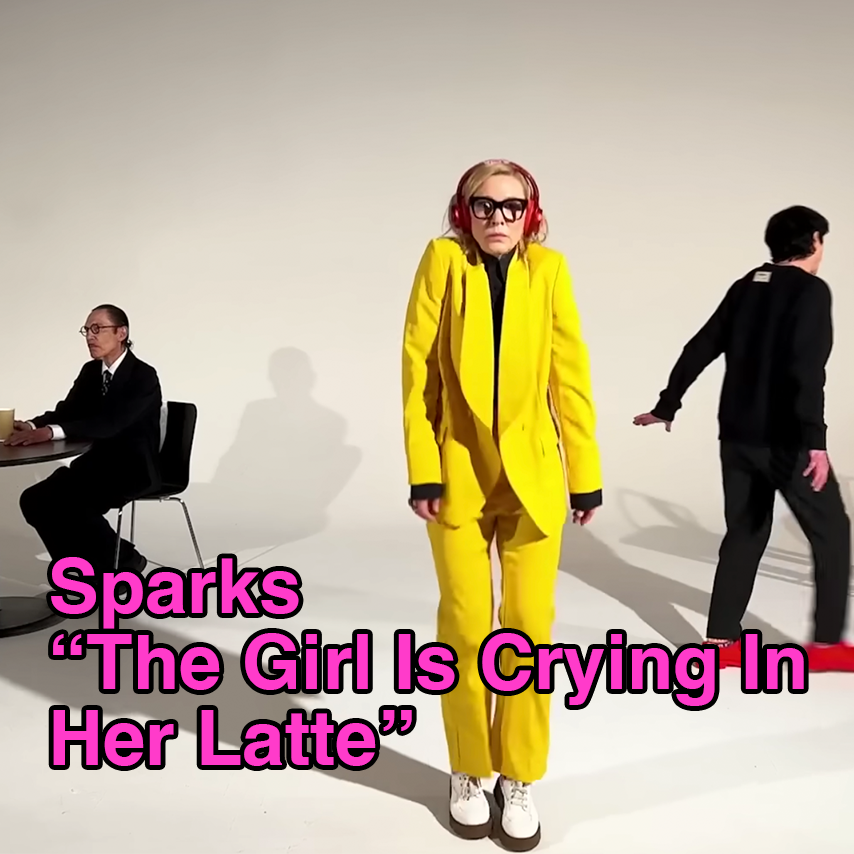 "The Girl Is Crying In Her Latte" - Sparks
I slept on Sparks for so long, even though they've been referenced constantly as inspiration for other artists in interviews I've read over the years. Then I finally got Sparkspilled with the Edgar Wright doc The Sparks Brothers — GREAT movie. FUN movie. CLEVER editing. I watched it with my dad and I think he liked it too. Every time the performance footage from over the many decades cut to Ron Mael making a face like this, I was hooting and hollering: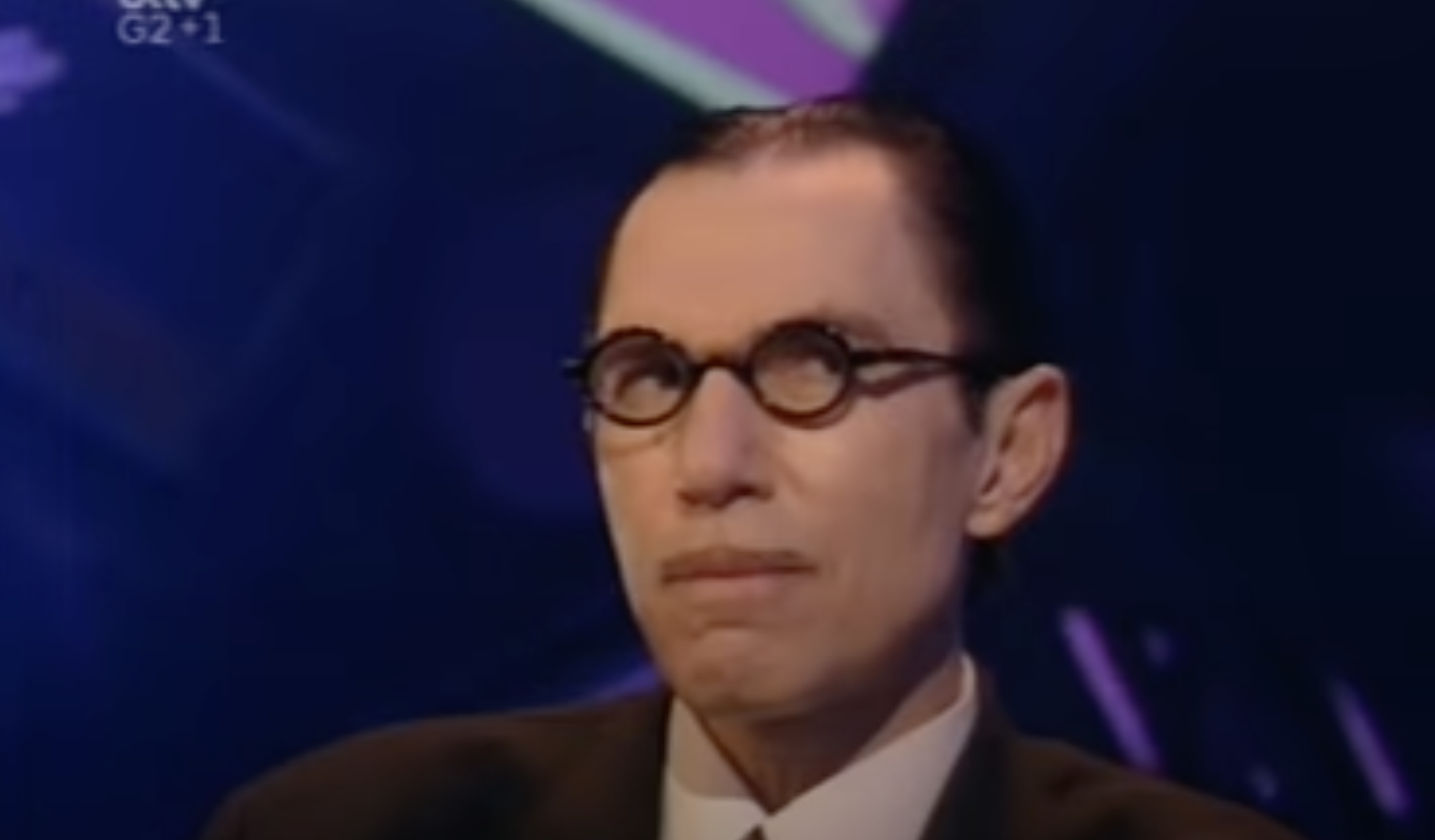 This is the first Sparks release I've been aware of since I watched the movie and I like it a lot! Droll lyrics, fist-pumping tempo, grinding synths. What more could one ask for? The Cate Blanchett goofy dancing in the video is a nice touch, especially in a post-Tár world, but I honestly didn't even need a celeb cameo to get into it (though I understand how a celeb cameo certainly gets the word out...it's called growth hacking, look it up).
Have I ever cried in my latte? I'm off lattes these days. I can't abide drinking drinks that are mostly hot milk. It just doesn't seem very efficient in terms of caffeine distribution.
Last Sparks thought — in the doc, I loved the feature of their song "When Do I Get to Sing 'My Way'", a European hit off their 1994 album Gratuitous Sax & Senseless Violins that riffs on the feeling of perpetually waiting in the wings, hoping for a big break that actually feels like a triumph instead of a slog. I loved it because for me, at least in the working world, I have rarely done anything "my way" and it's really annoying. I fear the thought of turning 80 years old, going to some grubby karaoke joint, getting helped up to the stage, grabbing the mic, and howling I did it theeeeeiiiirrr wayyyyyy. So even though Russell Mael's delivery of "When do I get to feel like Sinatra felt?" is somewhat tongue-in-cheek, I still felt it in my bones.
Then at the end of 2022, Lana Del Rey put out "Did you know that there's a tunnel under Ocean Blvd" which shares a bit of that sentiment with the Sparks song, only she sings "When's it gonna be my turn?" Instead of Sparks' chilly, arch club tune, we now have Lana's earnest plea over piano and strings. This is now officially one of my favorite song expressions. I love the type of ego you have to possess in order to be so impatient about your greatness. When's it gonna be my turn?
---
Molly Mary O'Brien runs I Enjoy Music and tweets here.