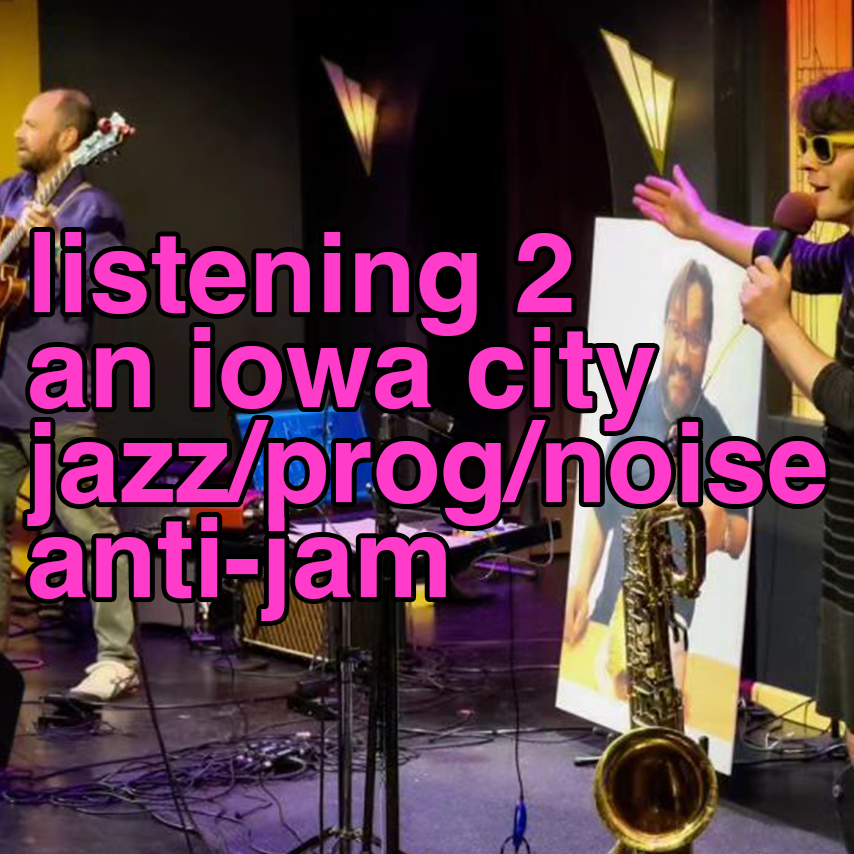 "Thanks, Mom​!​": Live at the Creek by BCJsPs
"You are a human being and you deserve this." So intones saxophonist Justin Comer before kicking off a performance...a live performance...a live jazz performance...a live experimental jazz performance...a live experimental jazz performance in Iowa City this past spring, as part of ensemble BCJsPs.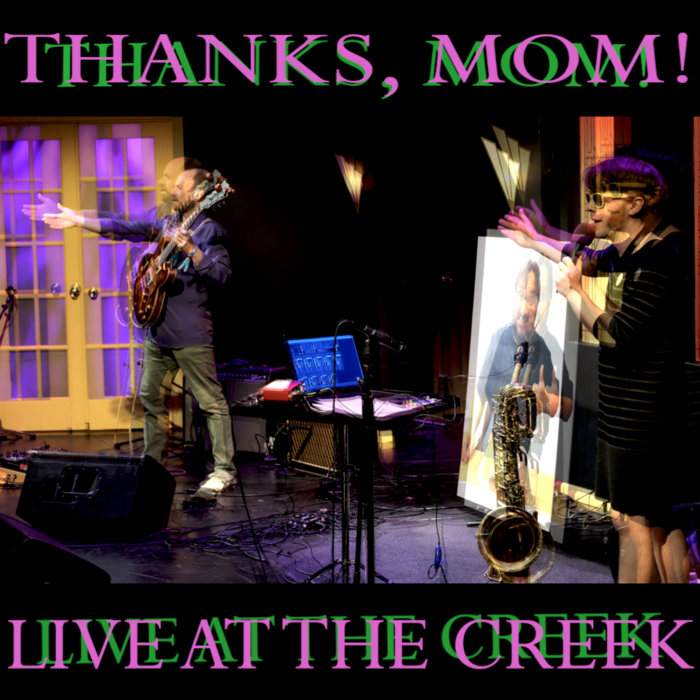 I've been listening to a lot of jammy stuff recently, the kind that swirls you into a hypnotic state of grooviness. King Gizzard and the Lizard Wizard bootlegs, YouTube videos of Goose performances, things of that nature. Listening to this live recording of Justin Comer (who I first met in the center a maelstrom of political content creation 'on the campaign trail' in Iowa some years ago) and his bandmate Brian Penkrot playing at Iowa City's Mission Creek Festival, I started vibing to it as an anti-jam. The performance is at turns abrasive, harmonic, meandering, pummeling, mellow...a photo-negative of Funk...like the Red Hot Chili Peppers got crushed in a hydraulic press and nestled in microfiche at your local library.
"Were there any 𝔼𝕄𝕆𝕋𝕀𝕆ℕ𝔸𝕃 𝕋ℝ𝔸ℕ𝕊𝔽𝕆ℝ𝕄𝔸𝕋𝕀𝕆ℕ𝕊 between point A and B?" Comer asks near the end of the recording, the words "emotional transformations" afloat in reverb, before delivering a speech that gets drowned out by feedback. Yes, for me! I feel better for having listened to this non-jam jam!
BCJsPs is touring this fall...get into it.