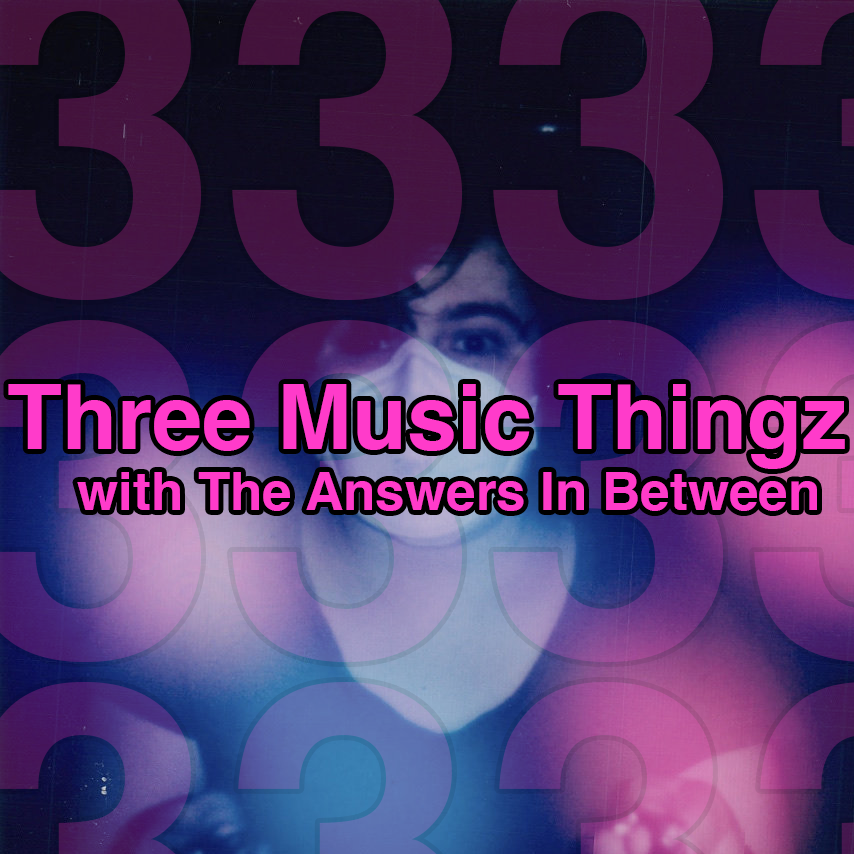 Three Music Thingz with The Answers In Between
Lettuce continue our journey into this new content vertical, Three Music Thingz, where I ask musicians about three things that are essential to their musicianship.
In this one, I asked Hannah Jocelyn, a writer, audio engineer, and songwriter who records as The Answers In Between, about three things that helped her make her two excellent new singles, "Cigarette" and "Mindfuck!" Billed as "two songs about the perils of desiring closeness as a sapphic trans woman," both "Cigarette" and "Mindfuck!" have restless drums, swooning keyboard, and an incredible romantic energy that seems destined for a pivotal moment of a tragic movie. I also love Hannah's voice, which expands to hold the weight and drama of whatever they're singing.
Hannah mastered a track I premiered for The Alternative (that would be the creep-themed bop called "Disco Critter," by froggyworm) and it was great to hear about what three thingz helped influence her own killer tunes. Here are these thingz, in Hannah's own words:
---
1. The staircase at Our Wicked Lady
"'Cigarette' is a fictional song but made up of real parts, an amalgam of experiences I've had and people I've met as I've gotten to know NY's indie scene — often meeting and making genuine connections before life gets in the way. The staircase is a literal narrow staircase that leads to the DIY venue Our Wicked Lady in Brooklyn. The staircase wound up a perfect choice to express the liminality I was feeling at that time, but I mostly used it because I thought it would be a neat place to set a song lol."

2. 3M Aura mask
"The chorus in 'Cigarette' goes 'She's outside in a cigarette, I'm outside in a respirator' — I've been in situations where I'm in my 3M Aura 9205+ and everyone around me is smoking or otherwise unmasked. I'm not a hardliner like I probably should be, but I always appreciate when people mask at shows/take other Covid precautions like Enovid or even mini HEPA-filters, which I bring with me on stage as I perform. In this song, the mask and the cigarette are more symbolic — me being too careful and afraid versus someone confidently presenting themselves to the world. A large part of the song is about admiring the femininity in someone else, so the joke I've made is that it's 'a song about mas[k]s and femmes'!"

3. My college desk
"The drums on b-side 'Mindfuck' are sampled from a song I made in college as Fell From The Tree, where I made the percussion by recording myself tapping on a desk. I would do a lot of that kind of recording, including finding whatever piano I could to record into a voice memo — I don't do that as much now, but it was nice to revisit that very grimy, lo-fi sound instead of the more polished new-wave of 'Cigarette.' I really want to do more live instrumentation on my next stuff, but this song came together so quickly that I didn't want to overthink it the way I usually do."
Here's a Bandcamp link to the "Cigarette"/"Mindfuck!" release!!