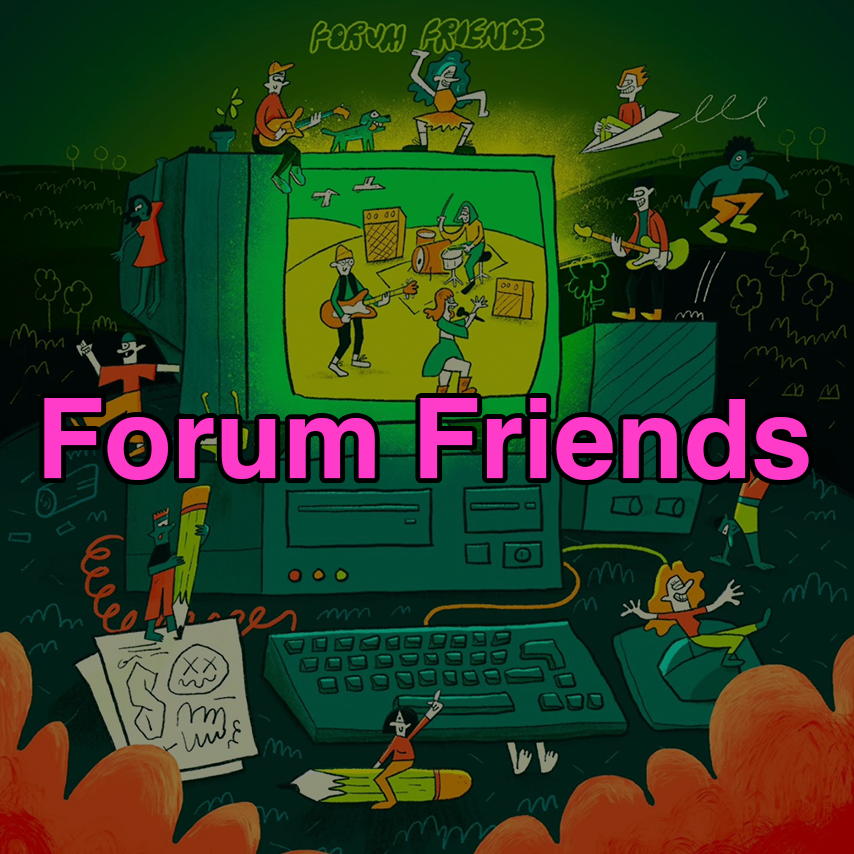 "Live Departures" - Forum Friends
Yesterday I blogged about Sheffield band ABC, today I blog about Sheffield band Forum Friends! I interviewed them for The Alternative and their self-titled album is out today and I really dig it.
Forum Friends are named Forum Friends because they are friends who met on a forum. Literally, they got together through a post on r/sheffield seeking musicians to casually jam with. A couple members of Forum Friends are in their first band ever, and I think that particular freshness and buoyancy comes through on this quite catchy emo album.
My favorite track is "Live Departures," which has that special thing I want in all emo-style music: driving beat, yearning vocals, and a guitar-driven je ne sais quoi that makes me want to teleport back to my 1995 Volvo sedan, put the song on blast and drive somewhere silly and pointless, thinking about my crush all the while. A sure-fire way to get me on board with a song is to include a transit announcement or some kind of reference to travel or motion (see: Jack's Mannequin, Everything In Transit). An Expedia of the mind.