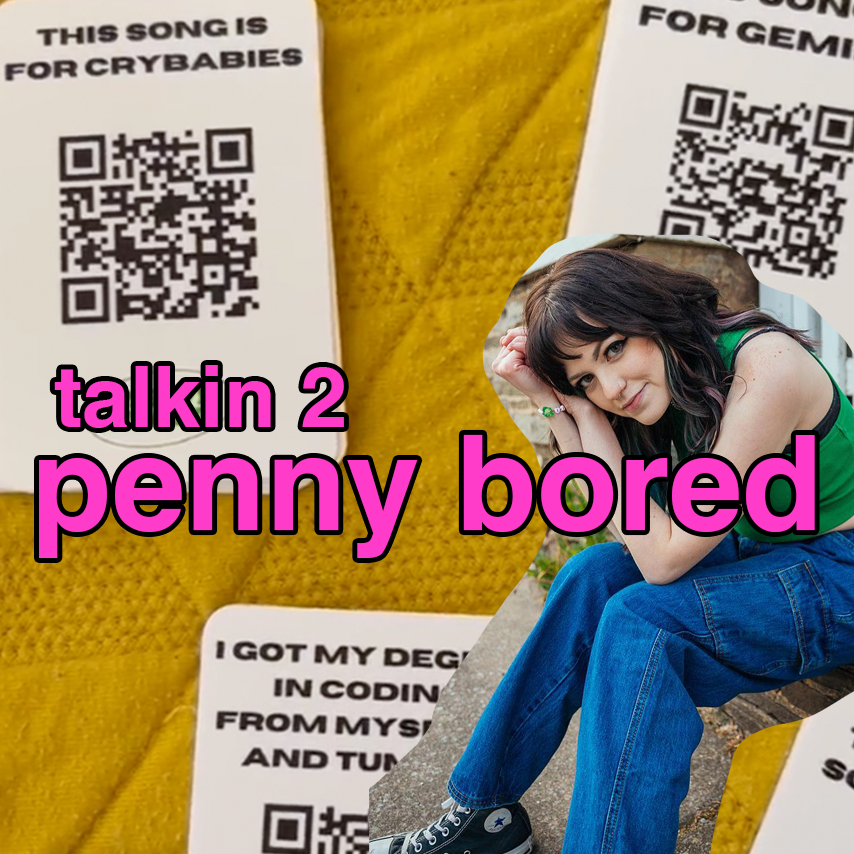 Gonna Make You Notice: penny bored's QR code songs
Here at I Enjoy Music, I enjoy music marketing in all forms. I previously blogged about some interesting music marketing tactics I'd been noticing, including Madelline's choose-your-bass-line approach and Mitski's lush description of her new album's limited edition vinyl. And now I'm back, doing it...again.
On a new edition of Gonna Make You Notice, my fledgling 'content series' about the ways that musicians are cleverly luring strangers' ears to their tunes, I interviewed self-described "alt popstar" penny bored, who is based in Dallas, Texas and just put out a sick EP of poppy-rocky-alt-y bangers called What If? As If!, because I saw on twitter that they had been passing out printed cards with QR codes on them that linked to their songs. Look at this shit:
WHY WOULD YOU THROW SOMETHING LIKE THIS OUT! IT COMBINES PHYSICAL OBJECT WITH DIGITAL SONG! THAT'S COOL!
Anyway, these were so intriguing that I had to ask about their backstory, and about the new EP...
---
Those QR code cards are so sick — where did you get that idea and how did you make it happen?
I actually saw this TikTok from an artist I really admire! Meg Smith! I thought this idea was brilliant and needed to hand out flyers for an upcoming show so I decided to make business cards with the show flyer on one side and a song on the other. I was able to talk to so many people and asked them questions to decide which song they should check out first!

May I ask which of your songs correspond to the different titles on the cards (or is it all the same song)?
They're all different! It's "Gemini," "Cry Baby," "Conversations," "Cherry Chapstick," and "Karma." Those are always a fan fav at shows so I figured they'd be the best to promote!
I'm very interested in the unique ways people are getting their music out there, especially with social media being so damn fickle. How do you feel about the current state of independent music marketing? And what do you feel are the pros and cons of taking on this type of work yourself?
It's so difficult, especially as an independent artist! It costs a lot of money and sometimes you're just not sure if the costs are worth it. It's easy to do free things like post on social media but that's always been a huge rollercoaster for me and I've been finding more enjoyment in doing more than just posting my songs. I love doing fun little things like handing out these cards because you can make a connection with people plus, if they give permission to be filmed, it makes for great additional TikTok/Instagram content! Aside from the cards, I've sent out zines, created a make your own avatar game, and even a quiz to announce a single a long time ago with the help of some friends. I believe it's still up: pennyboredband.com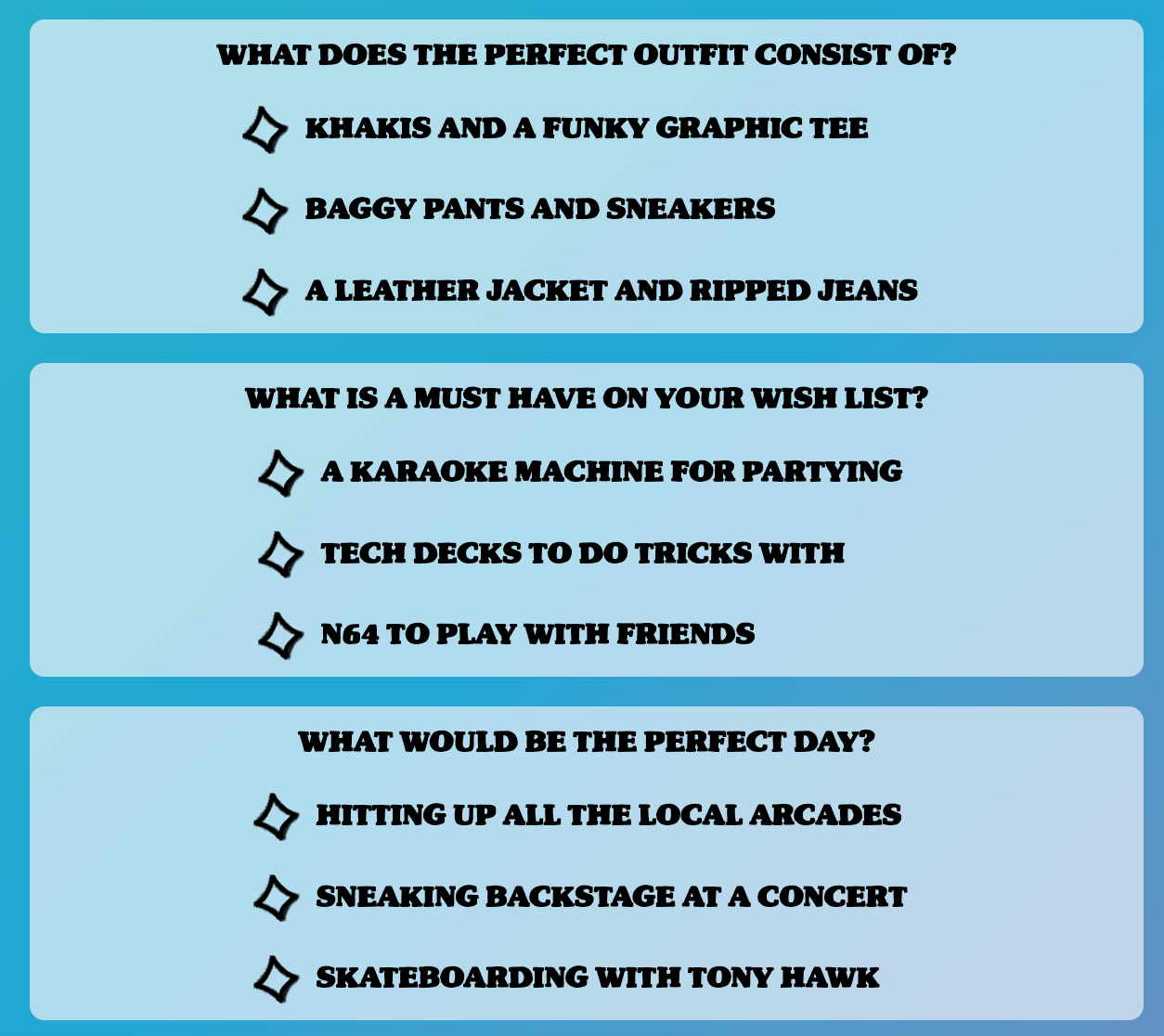 It's just super fun to get creative with marketing, especially because just posting clips of my songs can get boring fast (for myself at least). I actually made a whole video breaking down some of the different things I've done!
I would also just love to hear more about your debut EP —  inspiration, production, what you're especially excited about for it?
I took the phrase "do what makes you happy" and really leaned into it. I was tired of getting in my own way and letting the doubtful comments echo in my head. It was time to stop asking myself "what if?" and start saying "as if!" The genre and vibes shifts throughout each track because I really wanted to experiment with different sounds, but overall it's just a nostalgic y2k alternative sound! I'm super excited to share this with everyone. I've been feeling a lot of pressure and self doubt again, but keep reminding myself no matter what happens, I did the thing and I'm proud of myself. I'm so stoked to celebrate with everyone online and at the ep release show on 9/30 in Denton!
---
Check out penny bored's new EP What If? As If! here, and the whole dang linktree here.